Monel Plates, Monel Coils & Monel Sheets  
Monel 400 / K500 werkstoff nr. 2.4360 / 75 Plates, Monel Sheets & Monel Coils Manufacturer, Exporter & Suppliers in India.
ASTM B127 Monel UNS N04400 / Monel UNS N05500 Chequered Plate, Shim Sheet & Coils, Circles Suppliers.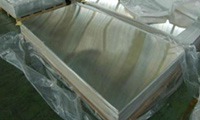 We are Manufacturers, Supplier and Exporters of Monel Plates, Sheets & Coils that are using high quality raw materials in Mumbai, India. We also offer a wide range of Monel 400, Monel K500 Plates, Sheets & Coils as per the clients requirements. These Monel sheets, plates and coils are manufactured in national & international standards. These are widely used in various application industry like Chemicals, Fats, & Fertilizers, Sugar                                                           Mills & Distilleries, Cement Industries, Ship Builders, Paper Industries etc. We are                                                                       offering these plates, sheets & coils in below mentioned technical specifications.
Specification :
| | | |
| --- | --- | --- |
| Size | : | 15NB to 150NB In |
| Standards | : | ASTM B 127 / ASME SB 127 |
| Type | : | Sheet, Plates, Coils, Flat, Strips, Profile, Blank ,Circle, Ring etc. |
| Finish | : | Hot rolled plate (HR), Cold rolled sheet (CR), 2B, 2D, BA NO(8), SATIN (Met with Plastic Coated) |
| Form | : | Coils, Foils, Rolls, Plain Sheet, Strip, Flats, Blank (Circle), Ring (Flange) etc. |
| Grades | : | Monel 400 Plates, Sheets & Coils – UNS N04400, Monel K500 Plates, Sheets & Coils – UNS N05500 |
| | | | | | | | |
| --- | --- | --- | --- | --- | --- | --- | --- |
| STANDARD | WERKSTOFF NR. | UNS | JIS | AFNOR | BS | GOST | EN |
| Monel 400 | 2.4360 | N04400 | NW 4400 | NU-30M | NA 13 | МНЖМц 28-2,5-1,5 | NiCu30Fe |
| Monel K500 | 2.4375 | N05500 | – | – | – | – | – |
Types of Monel 400 / K500 Plates, Sheets & Coils:
• Monel 400 / K500 Plates
• Monel 400 / K500 Sheets
• Monel 400 / K500 Shim Sheet
• Monel 400 / K500 Perforated Sheet
• Monel 400 / K500 Chequered Plate
• Monel 400 / K500 Rolls
• Monel 400 / K500 Ring
• Monel 400 / K500 Circles
• Monel 400 / K500 Coils
• Monel 400 / K500 Strips
• Monel 400 / K500 Flat
• Monel 400 / K500 Blank
• Monel 400 / K500 Profile
• Monel 400 / K500 Foils

Chemical Composition of K500 Monel Plates/ Sheets & 400 Monel Plates/ Sheets
Grade

C

Mn

Si

S

Cu

Fe

Ni

Ti

Al

Monel K500

0.25 max

1.5 max

0.5 max

0.010 max

27.00 – 33.00

0.5 – 2

63.00 min

0.35 – 0.85

2.30 – 3.15

Monel 400

0.30 max

2.00 max

0.50 max

0.024 max

28.00 – 34.00

2.50 max

Mechanical Properties of Monel K500 Plates/ Sheets & Monel 400 Plates/ Sheets
| | | | | | |
| --- | --- | --- | --- | --- | --- |
| Element | Density | Melting Point | Tensile Strength | Yield Strength (0.2%Offset) | Elongation |
| Monel K500 | 8.44 g/cm3 | 1350 °C (2460 °F) | Psi – 90000 , MPa – 620 | Psi – 40000 , MPa – 275 | 20 % |
| Monel 400 | 8.8 g/cm3 | 1350 °C (2460 °F) | Psi – 70,000 , MPa – 483 | Psi – 24950 , MPa – 172 | 35 % |