SMO 254 Flanges
ANSI/ASME B16.5, BS4504, EN-1092, DIN, ASTM A403 SMO 254 Flanges Manufacturer, Exporter & Suppliers.
SMO 254 UNS S31254 Slip On Flanges, Socket weld Flanges, SMO 254 Weld Neck Flanges, Blind Flanges Suppliers in India.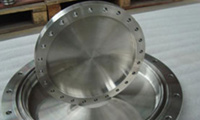 We are Manufacturers, Exporters and Supplier of Wide range SMO 254 Flanges that are using high quality raw materials in mumbai, India. These SMO 254 Flanges have a great connectivity to pipes and have a long life in the refining industry for low to high pressure applications. We are manufactured these flanges as per the national & intrenational quality standards. These are available in various application industry like Pharmaceutical industry, Oil Refineries,                  chemical industry etc. These SMO 254 Flanges are available in various                            specification & thickness as per clients requirements.
Specification :
| | | |
| --- | --- | --- |
| Range | : | 1/2"~60" |
| Specification | : | ASTM A403 / ASME SB403 |
| Dimensions | : | ANSI/ASME B16.5, B16.48, BS4504, BS 10, EN-1092, DIN, etc. |
| Standards | : | ANSI Flanges, ASME Flanges, BS Flanges, DIN Flanges, EN Flanges, etc. |
| Class | : | 150#, 300#, 600#, 900#, 1500#, 2500# |
| Grades | : | UNS No. S31254 |
Types Of SMO 254 Flanges :
• Forged Flanges
• Slip-on Raised Face Flanges (SORF)
• Blind Raised Face Flanges (BLRF)
• Weld Neck Raised Face Flanges (WNRF)
• Socket Weld Raised Face Flanges (SWRF)
• Screwed/Threaded Flanges
• Orifice Flanges
• Spectacle Blind Flanges
• Reducing Flanges
• Ring Type Joint Flanges
• Tongue & Groove Flanges
• Plate Flanges
• Flat Face Flanges
• ANSI / ASME / ASA B16.5 Flanges
• EN 1092-1 Flanges
• DIN Flanges
• BS 10 Flanges
• BS 4504 Flanges
• JIS STD Flanges


SMO 254  Flanges STRUCTURALS CHEMICAL COMPOSITION
SMO 254

Ni

C

Mo

Mn

Si

Fe

Cu

S

P

Cr

17.5 – 18.5

0.02 max

6 – 6.5

1 max

0.8 max

–

0.5 – 1

0.01 max

0.03 max

19.5 – 20.5

SMO 254 Flanges STRUCTURAL MECHANICAL and Mechanical PROPERTIES
| | | | | |
| --- | --- | --- | --- | --- |
| Density | Melting Point | Yield Strength (0.2%Offset) | Tensile Strength | Elongation |
| 8.0 g/cm3 | 1320-1390 ℃ | 300 | 650 | 35 % |